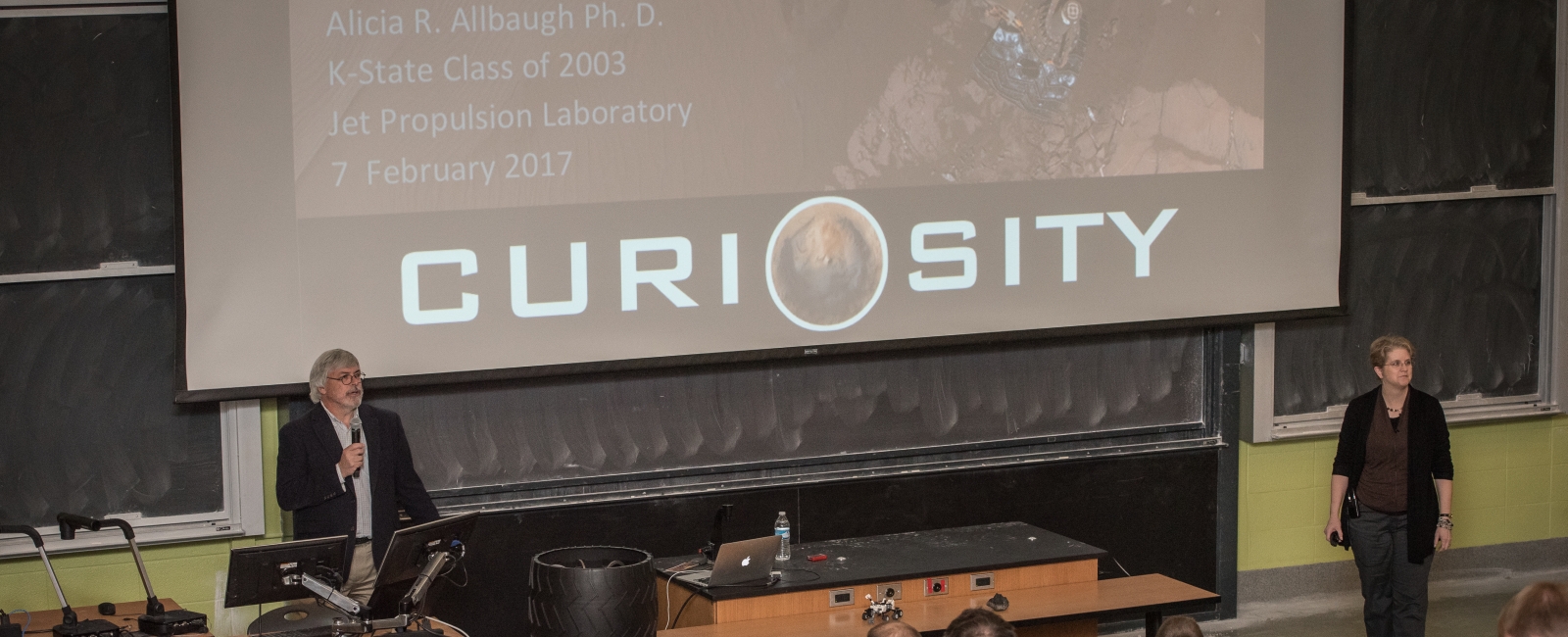 Alumni & Frends
Alumni and friends are vital to the success of our department. We encourage you to keep us updated on your career and life experiences and hope that you'll remain in touch.
Alumni
K-State graduates in the Phyiscs Department represent a history of excellence in teaching and research. Our graduates go on to successful careers in education and a wide range of government laboratories and private industries. Our alumni include department heads and faculty at major universities, entrepeneurs with their own startup companies, members of reearch staff at laboratories throughout the world, and scientists at private companies in the United States and abroad.
Stay Connected
We want to hear from you! Please contact us at alumni@phys.ksu.edu or give us a call to let us know how you are doing. If you find yourself in the Little Apple, let us show you around the department so that you can connect our current students, faculty, and staff and bring you up to speed on the latest happenings in the department.
Physics Department Newsletters
The Physics Department newsletters feature faculty, staff, research projects, announcements, awards and much more! A 2023 issue is soon to be in progress but you can view our archives here.
Follow us on social media
Make a Difference
Every gift to the Department of Physics, large and small, makes an impact in our students' future